Pocket Aces at the Pavilion Leopardstown

We would like to invite you to the third installment of our charity event, Pocket Aces at the Pavilion in aid of CanTeen Ireland.
When: Saturday, April 22 at 8 PM - 3 AM
Where: The Pavilion, Lepardstown Racecourse, Dublin 18.
The last few years have been tough on many of us but no more than on the Walsh and O'Gorman families. This event is our way of showing Stephen, Conor and their families how important they are to us.
The support over the last 2 year's has really blown us all away and it's that support that really makes the difference to Canteen Ireland with the money raised covering a third of their budget each year.
PIC
This year we're bringing it back to where it all began, The Pavilion in Leopardstown. Over the last 2 events we have managed to raise over €70,000 and a goal for us this year is to reach €120,000. None of this is possible without you so we urge you and your family and friends to get involved in any way you can, whether that be buying a ticket, donating, sponsoring, giving a prize or even setting up a fundraising page, please do it, as all support is greatly appreciated.
Agenda:
20:00 – 21:00 – Drinks Reception
21:00 – 23:00 – Live Casino
23:00 – 01:00 – Live Band
01:00 – 03:00 – Special Guest DJ
And a few surprises throughout the night
Dress code: Black-tie/Cocktail dresses
For any queries regarding sponsorship, prizes and tickets contact: This email address is being protected from spambots. You need JavaScript enabled to view it.. We look forward to seeing you all on April 22nd.
You can purchase tickets or donate by clicking here or on the image above :)
To read about the kind of night we have instore for you, you can read about last years advents "Casino Royale". It truly was Ace! ♠ ♠ ♠
Past / Ongoing Events:
CanTeen Halloween Ball (2016). This event takes place EVERY Year, so keep an eye out here or on our Facbook page :)

It's hard to believe it's almost time for our Halloween Ball
Here are the details:
Date: Saturday 5th of November at the Crowne Plaza, Santry, Dublin 9.
Theme: Halloween - fancy dress is optional.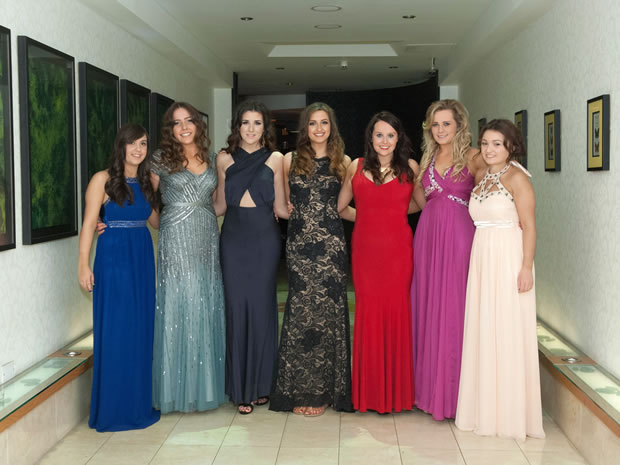 MC: The very funny Gearoid Farrelly!!
Speakers- Dr Larry Bacon - Consultant Haematologist from St James' Hospital and CanTeen member: Ms Shannon Cooney.
Band: Soundcheque with the amazing Liam and Jenny! DJ: Marc Harris.
It's Black Tie, tickets are €70 each and as usual we'll have the monster raffle. If any of you know anyone who may donate some prizes for our raffle just let us know :)
We're going to show our short film from our LARPING weekend at All Hallows too.
Rooms at the Crowne Plaza are €109 for a double and €75 at the Holiday Inn. I have block booked some so get in touch if you'd like us to book one for you.
Hope you can all come along... Should be a fantastic night as always...
Trip to Inis Mór, Aran Islands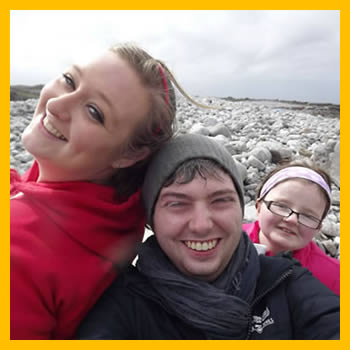 Yes we're off again to the Aran Islands on Friday 1st until Sunday the 3rd of April 2016. We are staying at the Kilronan Hostel on Inis Mór and will be getting the ferry from Rossaveal, Co Galway.
You will get a tour of the island, have a Ceile and just hang-out and play games such as football, rounders etc. You may even get to go on a donkey ride!!
We will be leaving from Liberty Hall at 2.00pm on Friday the 1st and will be back at Liberty Hall at 5.00pm on Sunday the 3rd of April 2016. So plan your travel arrangements around these times.
The ferry is at 6.30pm from Rossaveal on the Friday evening so we need to be there at 6.00pm. As usual you can bring a teenage brother, sister or friend with you and the cost is €20.00 per person.
To book a place, complete a booking form, and return it to me as soon as possible.
Please make sure you complete all sections, in particular the Consent for Medical Treatment Section.
Each person going on the weekend must complete a form. As usual a nurse will accompany the group. Places are limited on this weekend, so to avoid disappointment book early. Please return forms to CanTeen Ireland, Carmichael Centre, North Brunswick St. Dublin 7. If you are a new member, or would like to give me a ring about the weekend away, you can phone me at 01-8722012, Monday – Thursday, 9am- 5pm.
Hope to see you then!

VHI Women's Mini Marathon 2016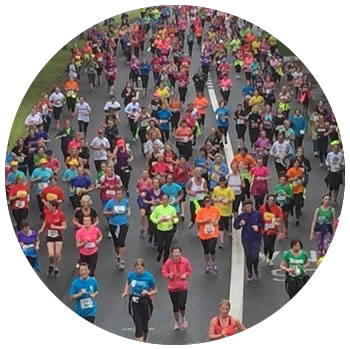 On your marks, get set.. go... CanTeen Needs your help!!
The VHI Women's Mini Marathon is on Bank Holiday Monday 6th of June 2016.
Registration is now open at vhi womens minimarathon and in the Evening Herald on Wednesdays and Saturdays and closes on Friday 29th of April 2016 or when maximum numbers are reached.
Sponsorship cards, t-shirts and vests are available from the office - just email This email address is being protected from spambots. You need JavaScript enabled to view it.
This is a great day and one of our biggest fundraisers every year… and as usual we will have a party afterwards for everyone who participates for us!
So get those runners on and raise much needed funds for CanTeen!
Save
Save
Save