To get an even better understanding of the types of things we do, visit our YouTube Channel
---
Our weekend at Alton Towers
Vicky Meade
My first trip to Alton Towers with CanTeen was amazing. We all met in the airport all excited to set off. The atmosphere between the group was buzzing! While waiting to board the plane we met an actress from "Father Ted" and "Fair City" so the trip started on a high. On the plane everyone was laughing and joking, talking about which rides would be the best to go on first, what we were going to do for fun in the evenings, who was sharing rooms with who.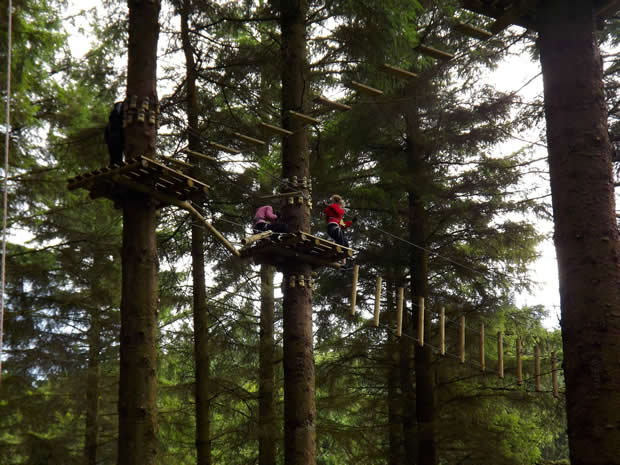 Climbing at Zipit Forest Adventure
Steady footed!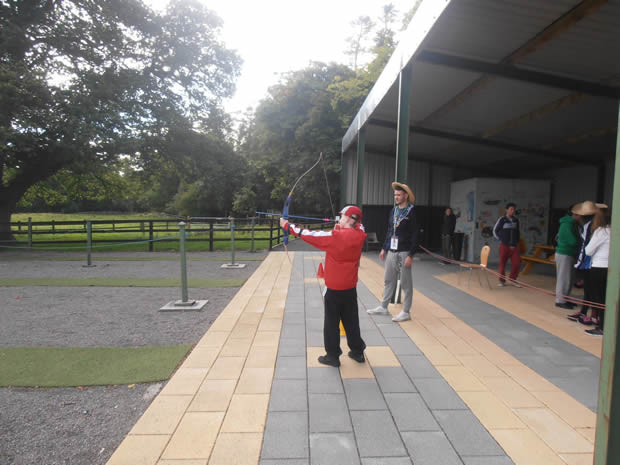 Archery at Barretstown Camp
Dylan taking a shot..
With Peter Wilkinson at the FYSOT
Getting ready for Xmas - November 2014.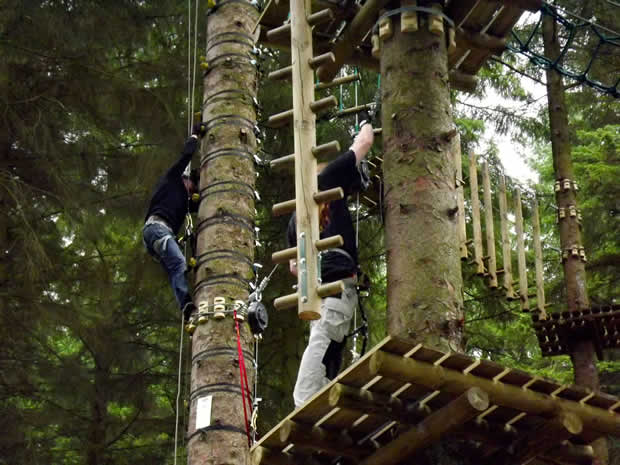 Climbing at Zipit Forest Adventure
A time to focus!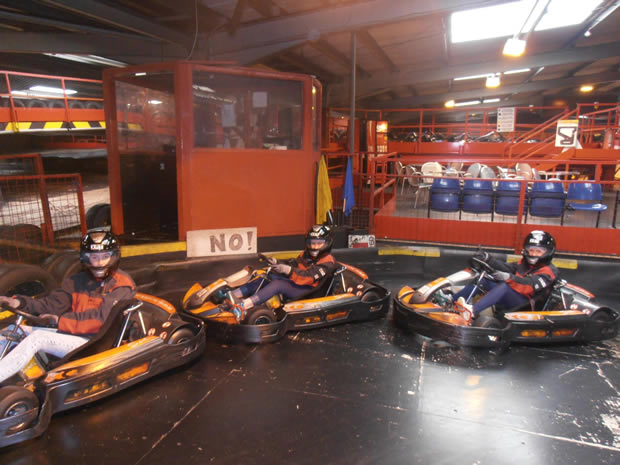 At Kylemore Karting
The Gang Go - karting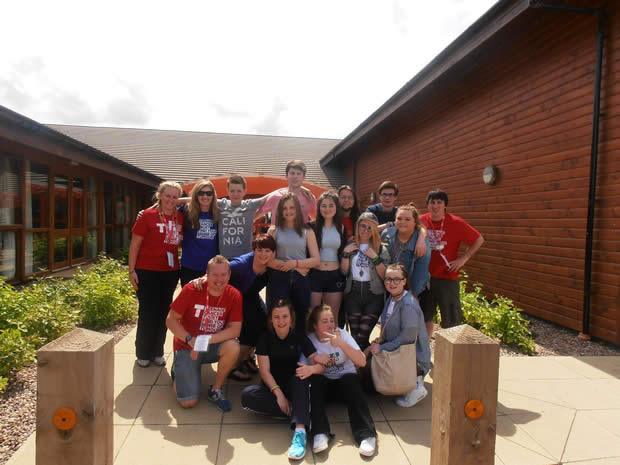 FYSOT Under 18's event at Whitemoor lakes
Everybody say cheeseeeee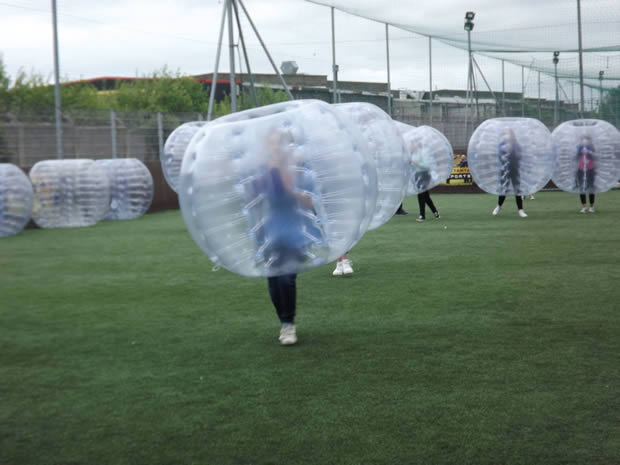 Bubble football :)
Having a Ball...!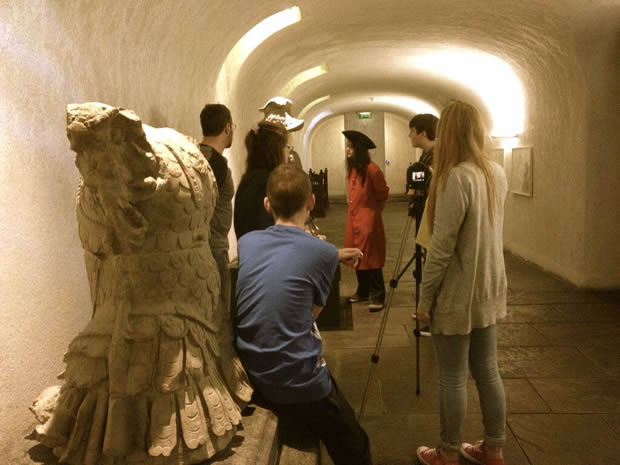 Film camp with Helium Arts & Children
Lights, Camera, Action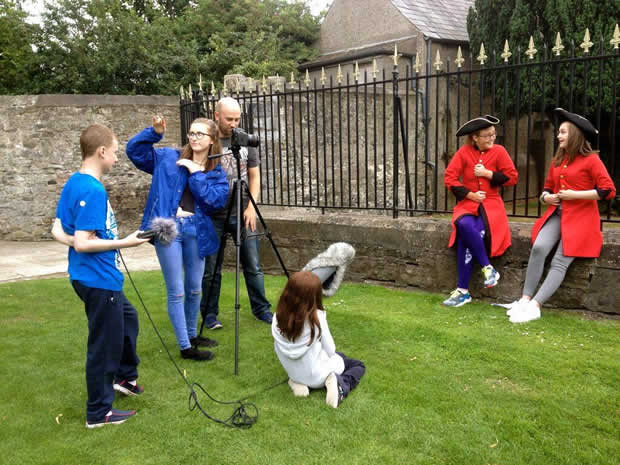 Film camp with Helium Arts & Children
Taking a break on-set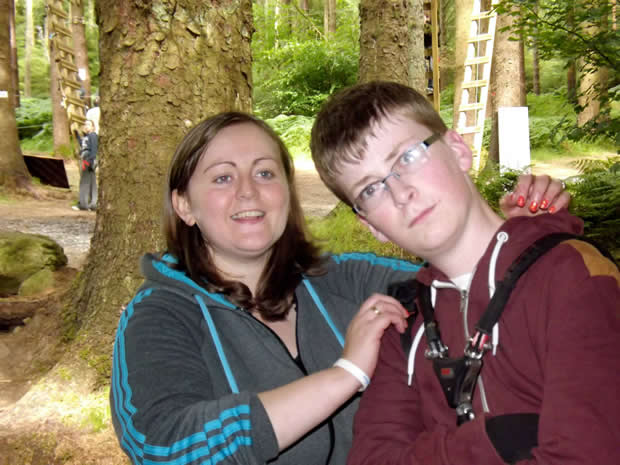 At Zipit Forest Adventure
Vicky and Colin
We arrived at Alton Castle and it was amazing! It looked like something from "Harry Potter". We went straight in grabbed our rooms and bunks, chilled for a while and headed down for dinner, which was really nice! After we hung out and watched DVDs for the evening, we went to bed but were up talking about the following day because we were so excited about it. Eventually after hours of talking and giggling and even Sinead trying to play a tune on a straw that whistled, we fell asleep.
So we woke up nice and early, everyone was quickly ready to go. I never saw hair being straightened and make up done so quickly in my
life, (with the exception of Jade, who everyone knows, is definitely not a morning person and doesn't know how to rush :) We had breakfast and off we went. When we arrived at Alton Towers, I was like a big kid. I couldn't wait to get off the bus and in to the roller coasters. After what seemed like ages (was about 5 mins) we were in! We had it all planned well, start at the back and work our way back to the entrance.
We went on "Nemesis" first. It was so early there were no queues for it so it was great, strapped in and ready to rock! The adrenalin was such a rush, it was brilliant! Then straight over to "AIR" - that was crazy, you are tilted forward so it's like you're flying like "Superman", and we took off like a rocket through the turns, twists and loops. All the roller coasters were great. "Thirteen", "Rita" and "Oblivion" were fantastic. Then we went on the water rapids and I of course got soaked! But it was worth it. We then did some more chilled things. We went into the sea world part, saw a 3D show and grabbed some food.
Back at the castle that night we all sat around talking about the day, who thought what rides were best. It was great to see everyone so delighted after a fantastic day, everyone buzzing. We had a great evening played a few games, hung out in rooms chatting and having a laugh. Coming home the next day all I could think about was going back! I loved every minute of it, from the moment we met in the airport, to the moment we left! I can't thank CanTeen enough for bringing me!
Alton Towers 2013
Jo Concannon

April this year, I set off on my first weekend abroad with CanTeen. I brought my friend Alanna along with me. We met up with the CanTeen crew at the Aer Lingus terminal in Dublin Airport. The group welcomed us and assured us we'd have a brilliant weekend. Only the previous month Alanna and I had been away to Paris with Transition Year, so we were pretty excited to be back in the airport again!
The flight flew by! And it wasn't long before we were on the bus to Alton Castle. We arrived in Alton Castle and found our rooms. We chatted for a while and explored the castle before heading down to the local shop to buy food supplies. We socialised with the CanTeeners over a lovely lasagne before heading to bed after a long day travelling.
We all arose bright and early Saturday morning, excited for the day to follow. Everyone was buzzing when we got off the coach at Alton Towers, breaking into groups - CanTeeners darting in every direction. The first rollercoaster Alanna and I went on was "Sonic the Hedgehog". There was quite a queue but it was well worth it in the end! There were hundreds of rides to choose from; some of our favourites being "Thirteen", Nemesis Sub-Terra" and "The Haunted House". We didn't have the nerve to go on "Oblivion" or "Rita", but our excuse was the queues were too long! At the time they were building "'The Smiler" which looked huge..
There was also a very convenient "Skyride", which was like a cable car that brought you from one side We met up with Evelyn and the gang at one of the many Burger restaurants for a bite to eat before running wild once again. I won a giant doughnut cushion at one of the
"hurdy gurdys" which I had to check-in to the oversized baggage on the way home and carry through the airport which was hilarious!
Before we knew it we were back in Dublin airport on a high from the weekend I had an absolutely brilliant time and I'd definitely recommend going. Thanks to Evelyn and the CanTeen leaders who made it possible.