To get an even better understanding of the types of things we do, visit our YouTube Channel
---
CanTeen Ireland provides an opportunity for young people who have been affected with cancer to meet up in a relaxed and informal setting. We have 7 to 8 weekends away per year to various activity centres throughout Ireland and the UK. These activities challenge your perceptions of your own abilities and achievements, and helps build self-esteem (which is a great thing, no matter what your age!).
Trips include visits to Barretstown, Tanagh weekend "Sli an Chroi" | Alton Towers Relaxation weekend (every second year) | Cuisle weekend | Share weekend, and even trips to the European Cancer Conference in ROMANIA!
What type of activities do we get up too? Well, Zip lining - Kayaking - Zorbing - Hill sliding - Roller skating - Banana boating - Cannoning - Bowling - Archery - Rock wall climbing, and even a bit of choir singing! (hey, why not!). And, lets not forget the much anticipated CanTeen Winter Ball thats held annually (to which of course YOU would be attending!).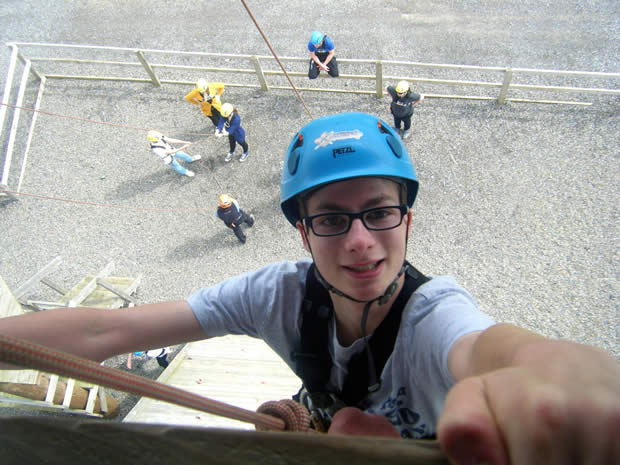 Colin climbing.. Like a Boss!
Yeah I got to the top!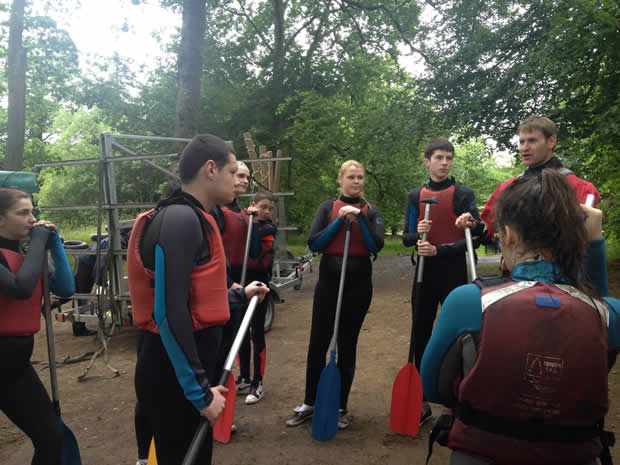 @ Tanagh OEC
Ready, steady, paddle :)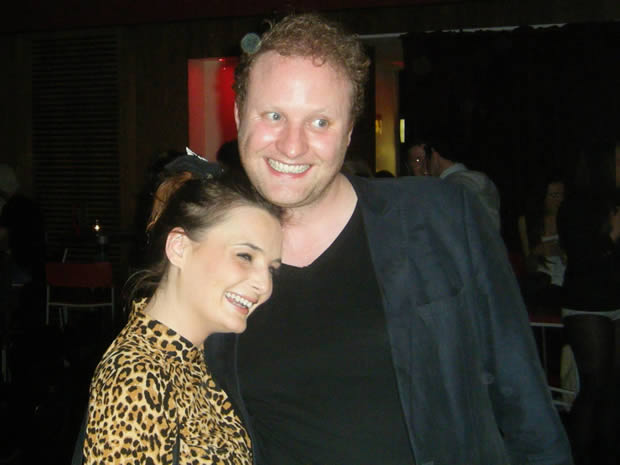 With one very happy fan! :)
Fred Cooke - Mingling!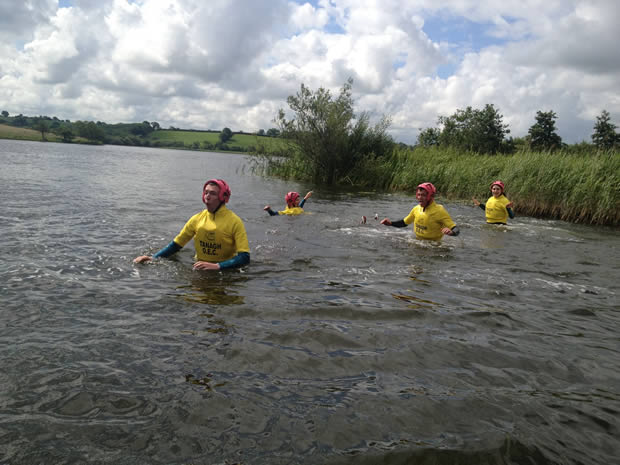 Kyle after banana boating at Tanagh OEC
Oh the water is cold... Grrrrr...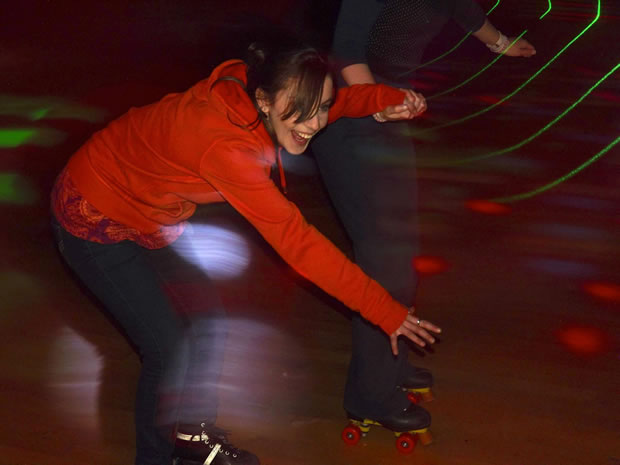 Like a Boss! @ Spin Roller Disco
Aoife roller skating...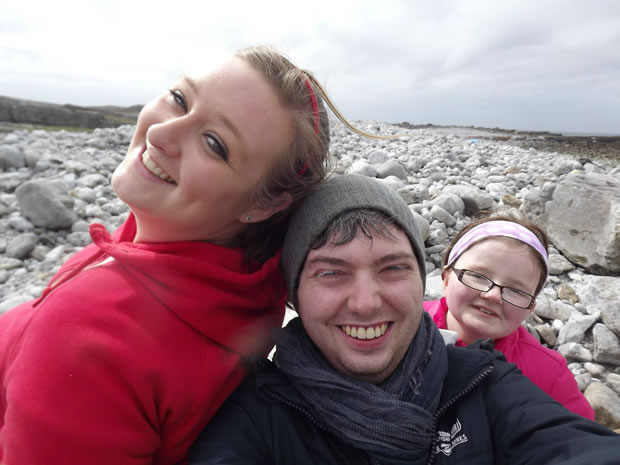 Lisa K, Alan and Lisa C :)
Having the LOL's on Inis Mor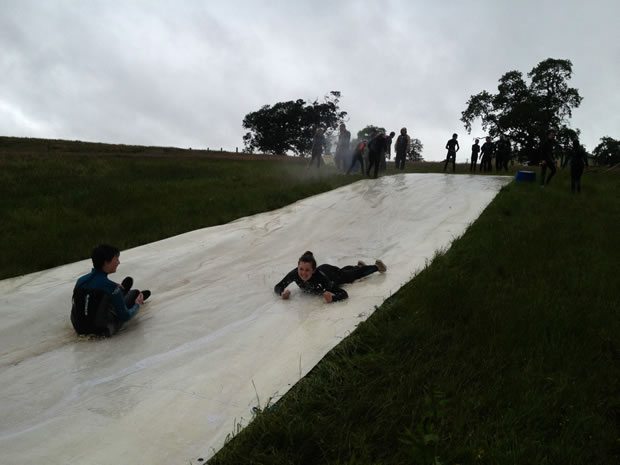 Its all down hill from here!
The Slippy Slope at Tanagh OEC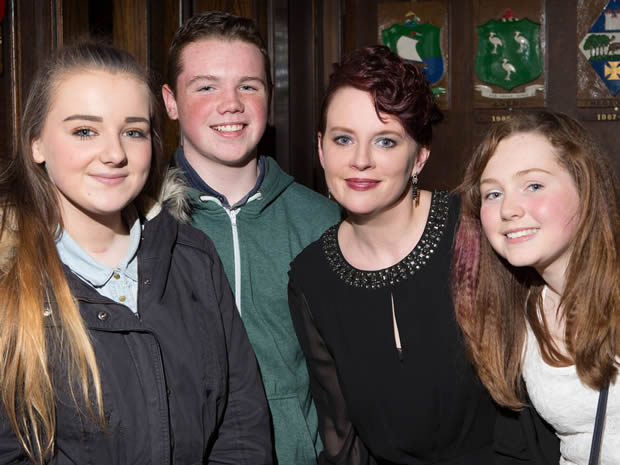 @ the CanTeen DVD launch in The Mansion House
Shannon, Anthony, Evelyn and Megan
Share Weekend
Jamie Pim.
Hi my name is Jamie and I just joined CanTeen recently. I had been to a few day meetings, but this was my first weekend away with CanTeen.
When I got to Liberty Hall everyone made me feel so welcome. Then we got on the bus and we had great fun talking and making jokes which made the journey fly by.
When we got to Fermanagh we were all tired and we went to sleep after having some pizza, watching a DVD and playing a few games of pool. I woke up on Saturday morning and we did banana boating, it was so much fun. Later in the day we did combat corps which was a giant game of outdoor laser tag. Our team lost though. We also learned some circus skill's from the very talented Jarlath!
That night some of the gang went swimming and had use of the Jacuzzi and steam room… I couldn't go swimming as I have my Hickmann line so I watched some TV, played pool and chatted with the rest of the lads. The next day we played human foosball using us as the players. It was great fun. We also climbed the indoor climbing wall. Some of the lads had races up and down to see who were the fastest
climbers! We had to make our beds and do the dishes, but my Mum said that was the best thing for us. After that we got on the bus and went home.
For my first CanTeen weekend away, it was the best weekend ever.
---

Cuisle weekend - January 2015
Shannon Cooney
We all met at our usual meeting spot to get the bus on the Friday evening; a particularly cold and snowy Friday evening may I add! The bus took around 2 and a half hours to get to Cuisle as far as I can remember, but it being CanTeen of course it didn't feel like that, and the bus trip went by very quickly, accompanied by many "Oh my God look at the snow!" moments.
When we arrived at Cuisle, we all picked our rooms, met in the main hall area and had some supper, and then we just chilled out for
the evening! Then the fantastic Brian Lobel entertained us with his "Hula Hoop" routine and got us to interact with each other with some really cool games…
On Saturday morning, we woke up, had breakfast and all met in the main hall area again to chill for a while. Later that morning, our wonderful friend Brian Lobel spoke to us, performed for us and read a section from his book which was amazing and very entertaining! (Brian was the highlight of the trip for me!).
After Brian spoke to us, we had a Quiz game, which became very competitive (CanTeen style J). For the rest of the day, we all chilled, watched some television and played some board games.
That evening after dinner, we had our fundamental Saturday night Disco! It was really fun being able to pick some of our own songs and dancing to songs like "Gangnam Style" so Eve could get some funny pictures! Some of us stayed up late on the Saturday night which made it difficult to wake up on Sunday!
After breakfast on Sunday morning, some of us went for a walk around the grounds of Cuisle, and we even managed to have a mini snowball fight with the small amount of snow that had stuck to the ground over night! Eve made a little competition for anyone that could manage to hit her with a snowball, unfortunately no one did. (Next year Eve!). For the rest of the day we all relaxed, did some karaoke and played some games to pass the time. We took our group picture later that day and then we got the bus back to Dublin and everyone went their separate ways. It was a great weekend for everyone and we can't wait to see Brian Lobel again!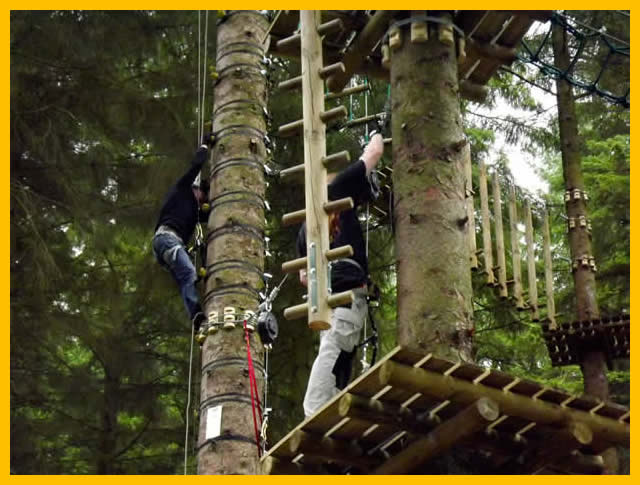 The Relaxation Weekend at "Sli an Chroi"
Ciara Leeson
The relaxation weekend is one of my favourite weekends. The weekend started like all the rest with a big hug from Dylan that always puts a smile on your face, when everyone was at liberty hall. We all set out on the bus for "Sli and Chroi" in Kiltegan Co. Wicklow. The bus was a little smaller but was full of laughter some of us were crying with laughter.
When we arrived we went to our rooms and got settled and went down stairs for a nice cup tea and a chat. The next morning after breakfast we did a meditation with Mary. We then had role play were you write about a made up family which was a great laugh. We all have great imaginations!
After lunch some of the gang went on a walk with Seamus who runs the centre. We also wrote out our hopes and fears and then we burnt our fears this always makes you feel good. After dinner we all went down to the lake to light candles and place them in the lake - which sounds a lot easier than it is! After that we all went up to watch a DVD and chat. There also was some mattress flipping (wasn't me) and everyone had a great laugh. We had some great chats and laughed a lot! Thanks Eve for the hot chocolate which was really nice.
On Sunday morning we did some more meditation with Mary and we drew trees and a lot more. Mary taught us had massage and some of us were lucky enough to get shoulder massages from Mary and Evelyn! We spent some time down by the lake - I like this part as it's so nice and calm down there.
After packing up we had some time just to hang out before our group photo. I had a lovely chat with Mary. When we all arrived back to Liberty hall we said our good byes. The weekend was great thanks everyone for bringing us.
---

Tanagh weekend
Sarah Swaine

On Thursday 27th of June we all met at Liberty Hall in Dublin and set out for Tanagh in Monaghan. We arrived in Tanagh for 9 that evening and were given our rooms. We then met in the meeting room to be told of our activities for the following day.
On Friday morning we woke and headed down for breakfast at 8.30 a.m. in the dining room. We all gathered in the meeting room then to be split into groups for our activities. Our group decided to go to the bog for team building games. We had about 12 people to our group so we divided up into smaller groups for each activity. We spent most of the morning learning to trust each other with different games. A few also ended up knee deep in the bog. And it really was great fun!! We then headed back up to the centre to do the obstacle course which looks so much easier than it is but it was brilliant.
On Friday evening after lunch we divided into groups again. We headed off to do archery. It was the first time for a lot of us. We split into four groups of four. We all really enjoyed ourselves. We then played a few games after archery and headed back in for dinner.That evening we all set off for our hike in the forest. It was amazing to view all the surroundings of Tanagh. There was so much to see. We stopped at the lakes for a while and skipped some stones and headed back then for a yummy Chinese!!!
On Saturday we all headed down to the lake for dry canoeing and raft building. We decided to do raft building. We spent a good while building our raft making sure it was sturdy for our team to travel on. The race began!! Our team took off and it was neck and neck. Both teams arrived back at the same time to fill the tube and get the duck. Thomas was the fastest and our team won.That evening we went to do archery again. We had a few games and then decided to play indoor hockey. Our teams comprised of members and some of the Tanagh instructors and also our good leader Gordo. Needless to say our team won ;) We also played a few games of volley ball that evening before heading back for dinner. That night we had a disco and karaoke! Many of us sang and danced the night away until it was time to head off to bed!
On Sunday, our last day, we decided to head back to the hall for wall climbing and go karting. One of the Tanagh leaders had his lovely little doggies for us to play with as well! We then went back for lunch and got ready to board the buses. Overall Tanagh was an amazing weekend spent with lovely people. We made some great friends and can't wait to go back again next year!!!