It's almost here!
CanTeen Ireland is having our FIRST EVER Family Fun Day on Saturday 16th of September 2017 from 12 noon till 4.30pm at Clanna Gael Fontenoy GAA Club, Sean Moore Road, Sandymount Dublin 4.
We decided to hold it in September as this is Childhood Cancer Month and to raise awareness about CanTeen.
There are loads of activities to participate in for all ages - children, parents, siblings and family members are All Welcome! The More the Merrier!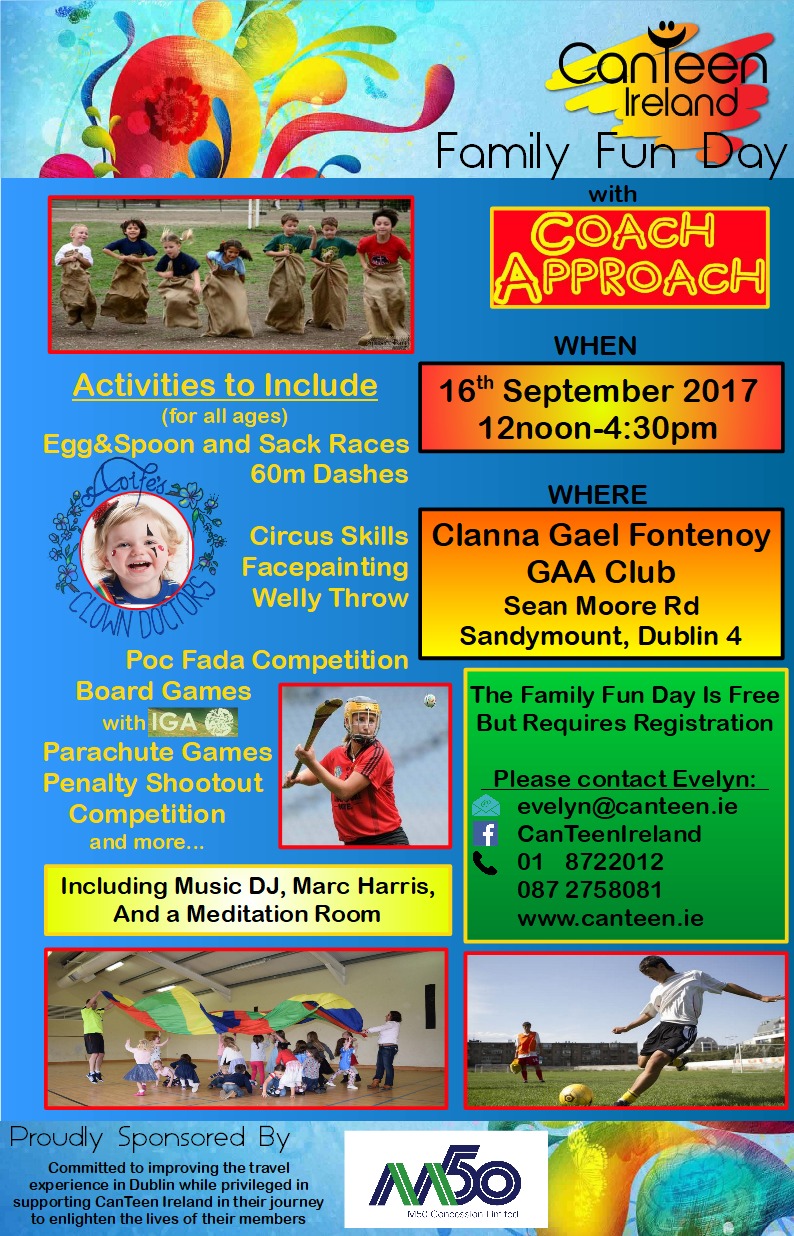 From Circus Skills with Dublin Circus Project, Egg & Spoon Race, to Puc Fada with Coach Approach, Face painting and Balloon making with The Clown Doctors and Board games with the Irish Games Association to name just some on offer.
It should be a Fantastic day and we really hope you can come along - we will need volunteers to help out on the day. Lunch will be provided too - chips, sausages, chicken and of course our favourite food - PIZZA!!
The Fun Day is free but registration is required so can you please let me know if you're free to come along as soon as you can... It will be on our FB page too so feel free to share it.
Hope to see you then ♥